Chesler Park
The Needles District is a good drive from Moab (~2 hours) but absolutely worth it. The week we visited Moab, the high temperatures were 110+ degrees. So we headed out as early as we could muster to get a start on the hike before the temps grew unbearable.
Small cairns mark the majority of this trail over slick rock and dirt paths. The scenery is mesmerizing, making you wonder how people ever made their way around the area without maps and directions. In the middle of this hike you'll walk through close to a half mile of slot canyons that are both literally (shade in the desert is amazing) and figuratively cool. This hike gives you a taste of the varied terrain of the Needles District. It's not easy but it is definitely worth it.
Start off on Chesler Park Trail. After a few miles of up and down ending with a climb, you'll enter the Chesler Park area with great overlook opportunities of the trail behind you and of the park itself. It's tempting to stop here but if you are hiking in warm weather, keep going while it's still cool and enjoy the overlook on your return. Follow the dirt trail clockwise for a long stretch through open terrain and take a right on the Joint Trail. This trail will meander through slot canyons for nearly a mile and a half. This was such a cool experience. After emerging from the slot canyons, you'll reach a picnic area and the trail will widen (it's shared with an ATV road for a stretch). Continue on the road until the trail veers off to the right and you'll be returning to the Chesler Park overlook. We found this stretch sort of tricky to follow so pay attention and carry a map! Once you reach the park again, turn left to retrace your steps back to the parking area.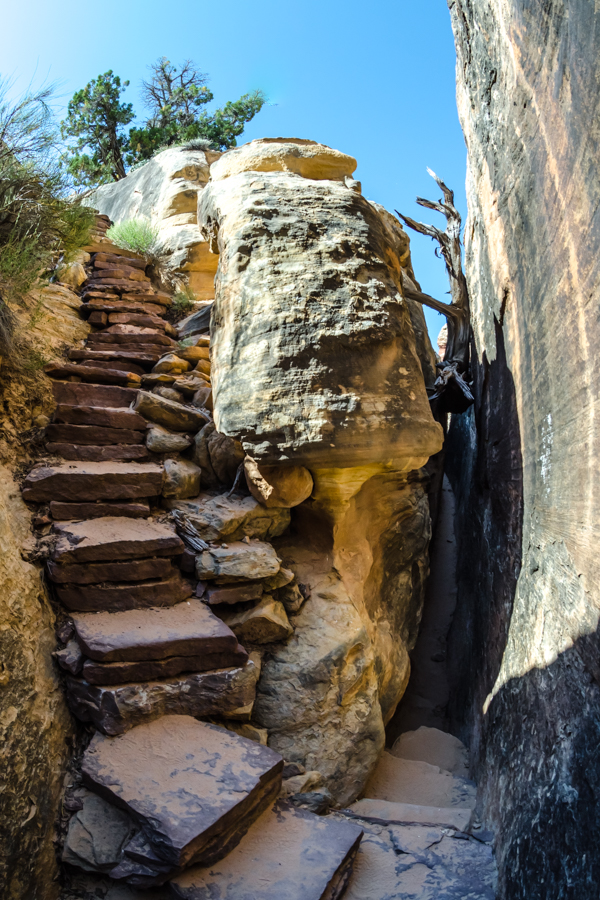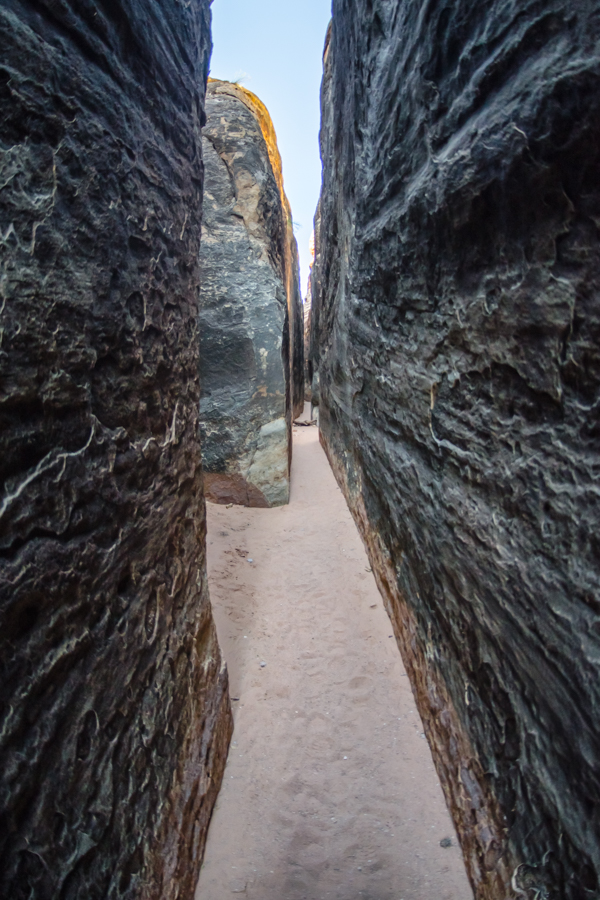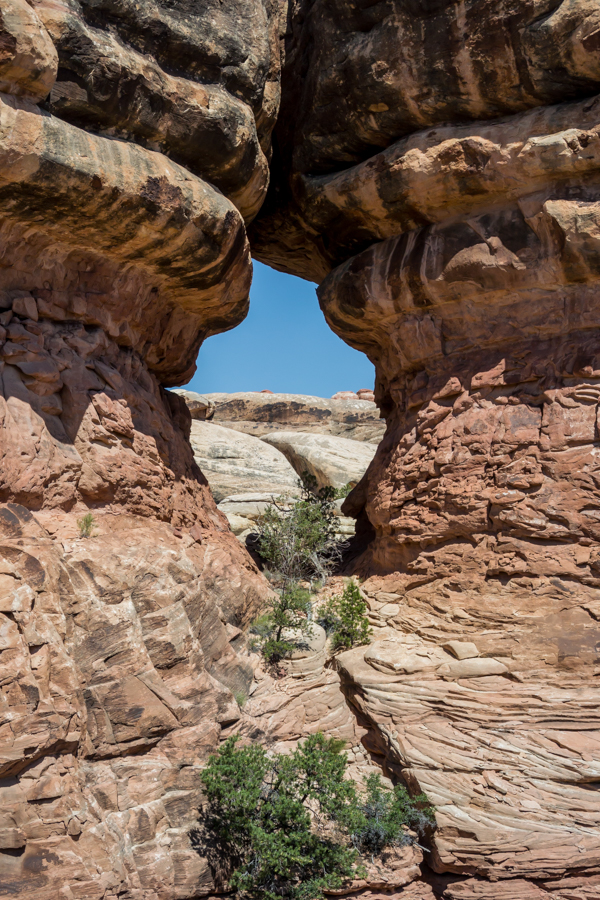 How to Get There: Lat: 38.1417422, Long: -109.82700249999999. After entering the Needles District, take a left on a paved road about 3 miles in (toward Squaw Flat Campground). Take a right after .3 miles and another right after .5 miles onto an unpaved but accessible road. Drive with caution until the road dead ends at the trailhead after 3 miles.
Pro Tips: Try this hike when the high isn't 115 degrees. Pack much more water than you anticipate needing regardless of the weather. Pay close attention to the cairns as they are your main guide on this trail. When in doubt, backtrack to the most recent cairn you passed and reorient.
Michelle vanDellen