Canyon Overlook Trail
My favorite view in Zion? From the end of this trail that's only a round trip of a mile. Some steep stairs at the beginning are the toughest challenge of this hike, making it family friendly and appropriate for a wide variety of fitness levels.
The parking lot for this hike can be a bit tricky. If you're coming from Springdale, the lot is on your right just after the Zion-Mount Carmel tunnel. If you're headed toward Springdale, you'll have to keep an eye out for a parking lot before the trail that will be on your right. Some road barriers make it difficult to park in the opposite lot if you miss it.
We happened to hike this trail as our first outing in Zion. I have such fond memories of first seeing the stunning view of the canyon with perfectly soft late afternoon night. We nearly did this hike again on our way from Page, Arizona to Death Valley in our last summer trip but some car trouble kept us from stopping. Skipping this hike was one of my big regrets. When we go back to Zion, I just might try to convince Kelly to do this hike every day.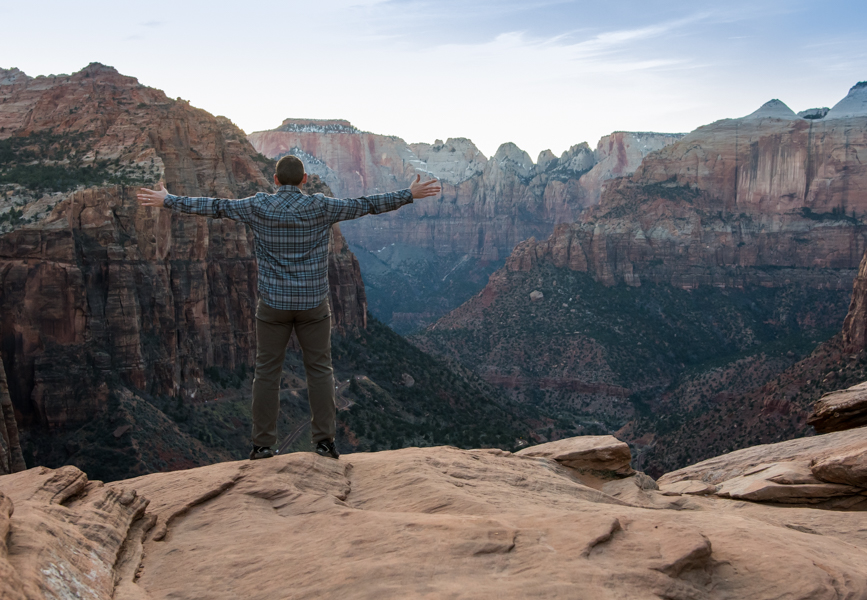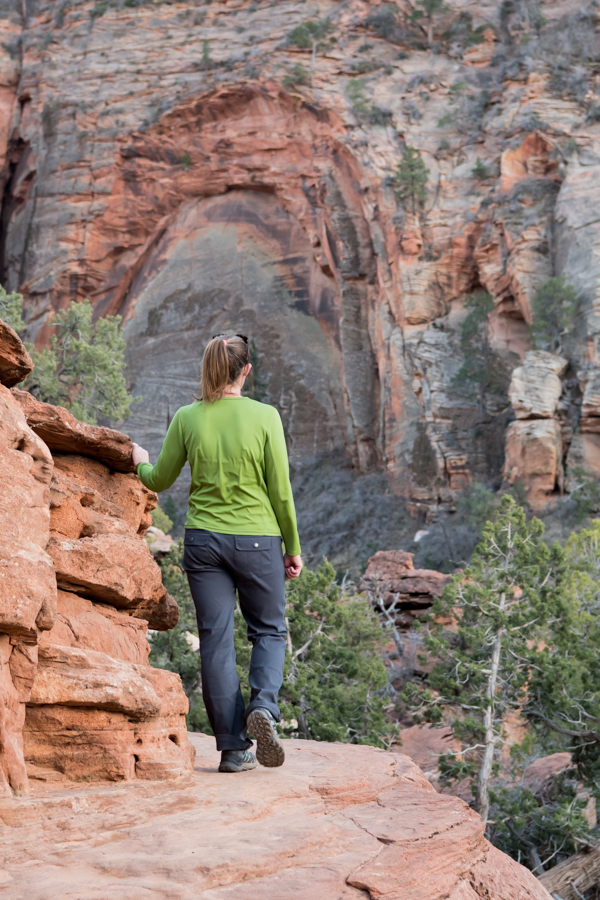 Michelle vanDellen