Our Trail to Oregon
I've mentioned a few times before (if not in every post?!?) but in summer 2017, we got a ridiculously awesome opportunity to spend a few weeks in Oregon.
It all started in February with an e-mail. The kind of e-mail you usually delete because it seems like spam. In fact, I did delete this e-mail. And then went to my trash folder and undeleted it. The e-mail was from a woman in Oregon who was looking for someone to trade houses with her family for the summer. They wanted to live in Athens for the summer and were hoping they might convince someone to live in their home in Eugene for the summer. I googled the woman and it seemed possible that this was maybe, just maybe, not actually a hoax.
I read and reread the E-mail. It was a Wednesday night. Kelly & I had plans to attend a lecture on campus after getting dinner downtown that night. I thought he would poo-poo the idea faster than I could finish describing the details. And I was waiting on some potential news about my job that would have meant a summer of transition and no room for trading houses. I managed to make it through the dinner without saying anything.
Thursday passed. Friday passed. I realized the job transition would be a no-go. We already had back up plans to purchase a new dishwasher in case we got that news and so off we went to Home Depot (I got the official e-mail while we were at Home Depot confirming my suspicion). We got that home that night and found a cockroach in our pantry (ah, Georgia), which prompted an entire emptying of it, and scrubbing every surface. As containers of flour, cans of spices, and boxes of pasta lay spread across our kitchen cabinets, I told Kelly about the e-mail. He stopped me before I could finish. But the answer was YES. What are you waiting for? Ice sent a quick reply, not even sure if it was too late to snag the opportunity. We had a response before we had finished putting the food back in the pantry. The details seemed good, our house was a fit for what they were looking for, and they were ready to commit. I asked for a day to make sure it made sense for us.
We spent that next day hiking in the Smoky Mountains. Between the drive up there and our miles together, we had plenty of time to daydream and scheme about the trip. I had a former student getting married in Flagstaff that June. Could we make it to that event? What else would we want to see? As you can imagine, this talk only heightened our interest. We said yes on the way home and gave a date range that would work for us.
We left Athens in mid-June, immediately after my first graduate student defended her dissertation. Here's the general route we took out to Eugene. Along the way, we visited Palo Duro Canyon State Park, Bandelier National Monument, Petrified Forest National Park, Grand Canyon National Park, Horseshoe Bend, Grand Staircase-Escalante National Monument, Death Valley National Park, Kings Canyon National Park, Sequoia National Park, Yosemite National Park, and Lassen Volcanic National Park. Say that 10 times fast. It took way longer than the 56 hours on the map. We also saw Emily and Heather exchange vows and played skeet ball in Las Vegas while we waited for some car maintenance to be done on our Xterra.
The house we stayed at in Eugene was substantially nicer and larger than ours here in Athens. One whole wall was a two story window. We tended to an elderly cat named Charlie and watered the lawn daily. The house was a half mile from the river running through Eugene. We took morning walks and runs along the river and enjoyed not being in the southern humidity. From Euguene, we took overnight trips to Redwood State & National Parks, the southern Oregon coast, Bend, Crater Lake National Park, Mount Rainier National Park, and the northern Oregon coast. With day trips, we knocked out the central Oregon coast, frequenting the Heceta Head area just north of Florence.
About 10 days before the semester started, we left Eugene and headed back toward Athens, squeezing in adventure with the time we had left. We took the northern route this time, heading east across Oregon and into Yellowstone National Park, down south into Grand Teton National Park, and further south to Rocky Mountain National Park. We stopped in Denver to visit my brother and family and then high-tailed it back to Athens, GA, stopping only to walk for an hour with a college friend in the middle of Kansas and to spend the night somewhere in southern Illinois. We made it back to Athens on a Saturday around 2 pm. The semester started the following Monday.
All told, we picked up 13 National Parks, each of which was a new spot for us to visit together. We'd do it again in a heart beat. Anyone want to trade houses next summer?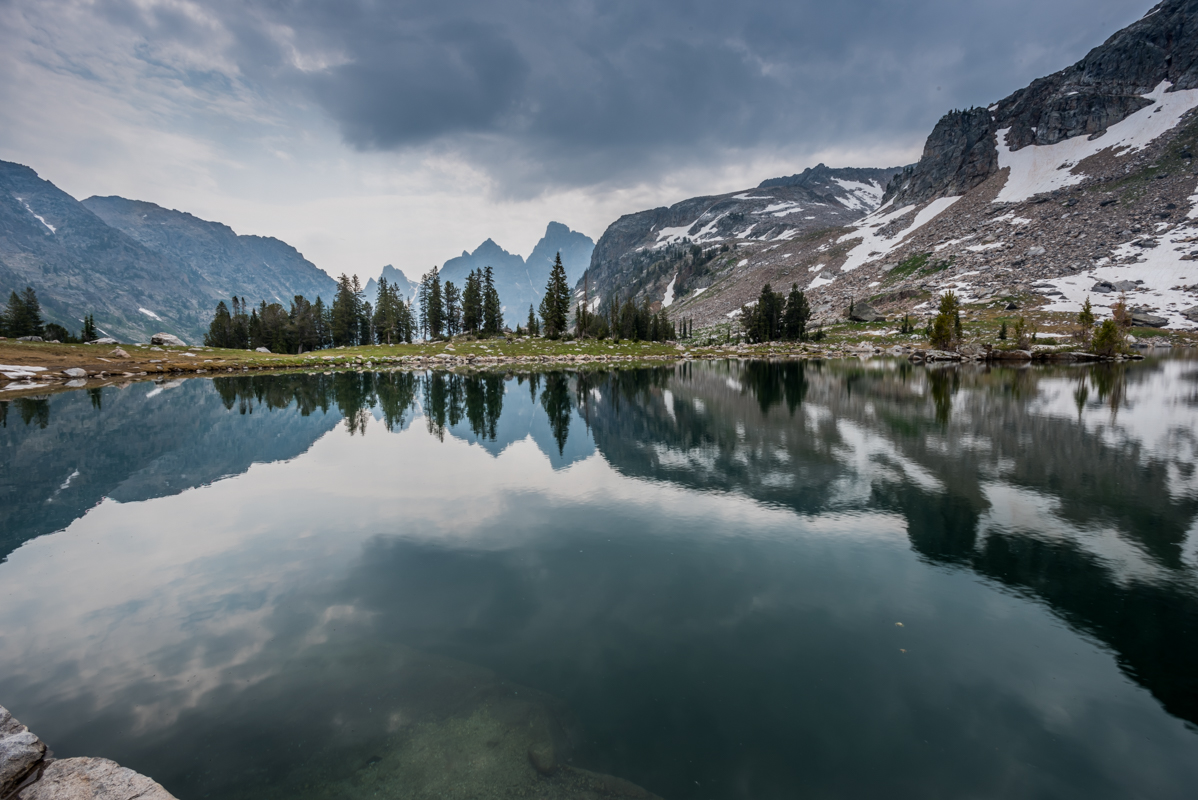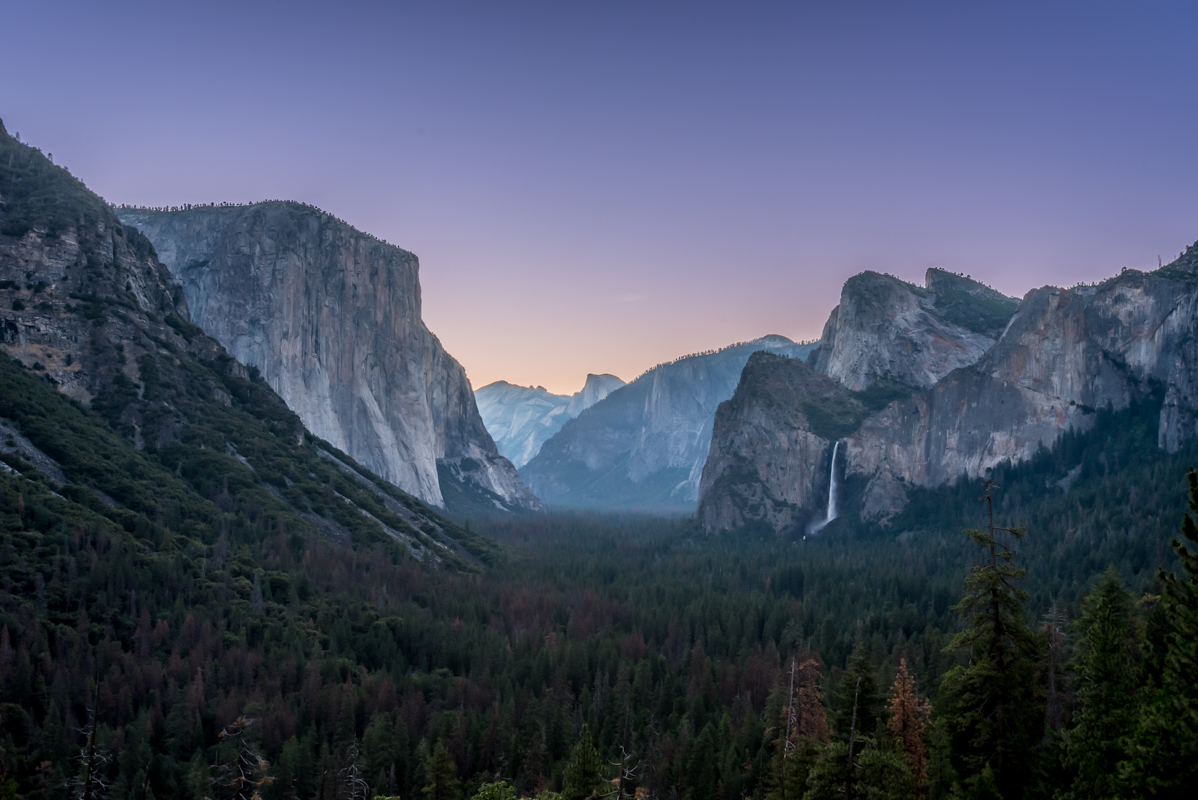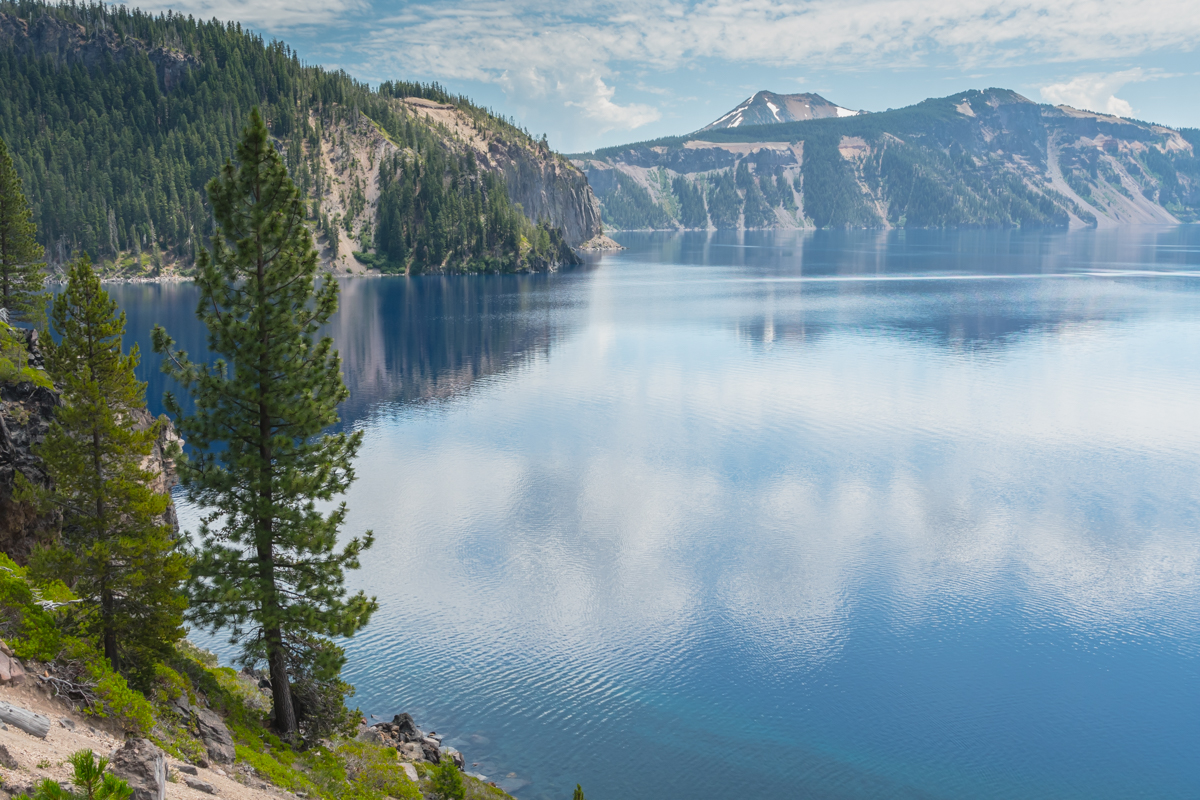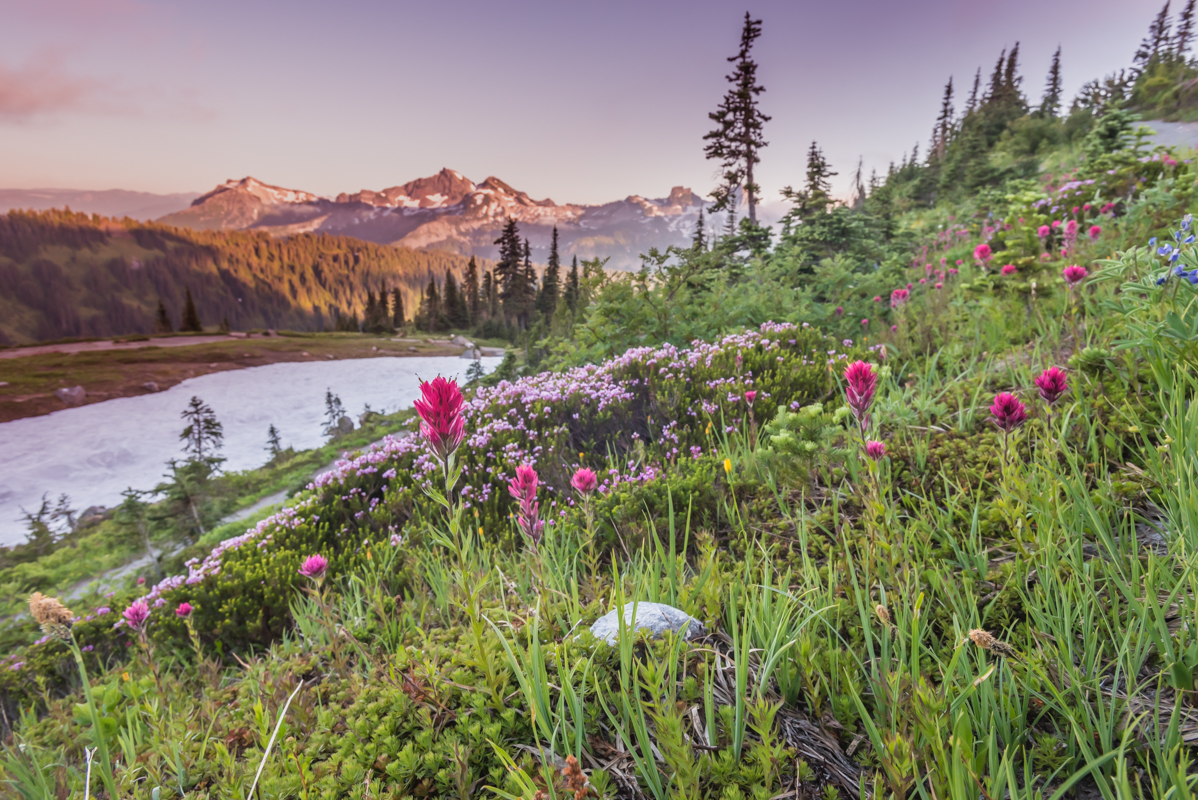 Michelle vanDellen